Past Puppies
Past Puppies....
Here is some of our past puppies. Our puppies are healthy and happy. We also like to keep in touch with them as much as possiable.
To My New Parents,
I am really looking forward to learning about my new family and I want to do everything expected of me; so please give me a "WEE" bit of time to adjust to my new surroundings,m the new people in my life and all the new places to explore. My mom told me you would teach me 'your" ways with tenderness and uncerstanding, knowing full-well that I will make mistakes - so please be patient with me.
The only thing I've ever known is the loving home I just left so I am sure you will pick up where they left off - and promise to love and care for me just as much... in my New Forever Home!
Love Me,
Your New Baby!
Chi Ward's "Snow Bubbles"
She Will be staying at the Chihuahua Ward Home. She is My Grandaughters and Grandsons Baby. Roxie, Lily, Jocob and Anthony just love their new Baby. She gets along with our other chihuahua's very well. She loves playing with her Mom, Dad and Uncle Indy.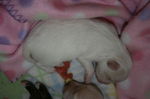 Chi Ward's Lady C......
Lady is living in the Napa area. She is sooooooo spoiled. Her new owner Clara is a little girl who wishes to be a Vet when she grows up. She just loves Lady. She brings her by once in a while to play with her mom, dad and sister. Clara is the daughter of our good friends Havier and Olivia.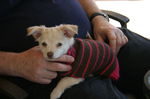 Chi Ward's Princess Ashley
She lives in Vacaville with her new family. She loves her Daddy Korey and Grandma Emmie. She has two older brothers , Bandit (Chi mix) and Chewy (short coat Chi). She love going to the mall Shopping and playing with her new family.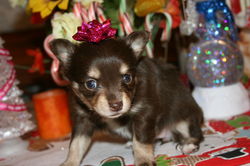 Teddy Bear
He was the only boy born to this litter. He is a gentle sole. He is living in Ft. Bragg, Ca. with his new parents. Ceila and her daughter. He has an older brother who is a small dog too.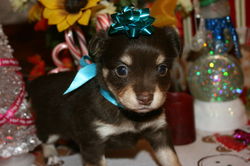 Chi Wards Boy #1
We gave him the name Bull. He was so head strong.. just loved to jump into the middle of things. He is now living in Arizona with Diane. He is her constant companion and loves him so much. He is happy and YES Spoiled..
I see pictures of him every now and then on Facebook ..
He tuurned out to be Beautiful and So much hair..
Diane named him Lucky as she was lucky to find him
Chi Wards Boy #2
This Pup is my Grandsons Nicks Dog.. He is staying with us for a bit.. Nick is in the Service "Marines" Shadow is a gentle sole, He is shy but does come around sometimes. He is very much a loaner..
He is never a problem..
He turned out beautiful also..
Chi Ward's Boy #3
We gave him the name of " Jake ".
He was a love. so gentle and kind. He is now at the Rainbow Bridge.
May he be playing with my Twin Grandaughers that did not live..
We love You Jake..
Chi Ward's Girl #4 Pup
We gave her the name Paloma when she was little. She had sence gone to live in Fairfield.. She lives with Debrah and her family. She love her new faimly and is SPOILED. I see pictures now and then of her on Facebook. She truned out to be a wonderful puppy. Her new name is Popcorn